Our Charming

Blog

Discover exciting local events, read about Charleston's best attractions, and stay up to date on news from each of the Charming Inns'® properties with our monthly blogs.
Multigenerational Guide To Charleston
June 11, 2019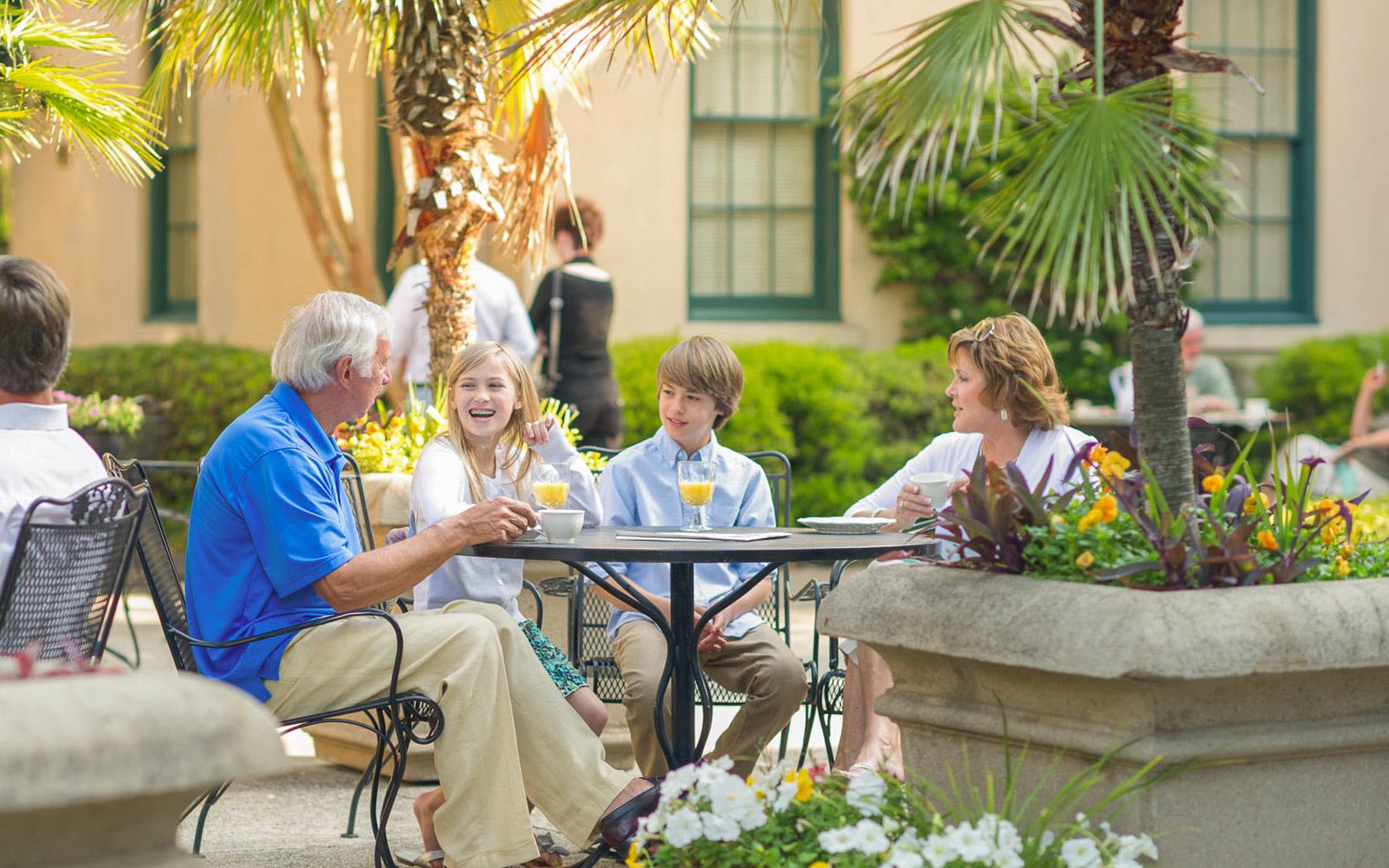 The best kind of vacations are the ones that include the whole extended family, especially if you are visiting the Holy City.







Charleston has something special for everyone in the family, and our charming inns are no exception. Whether you are looking for a luxurious southern retreat or a stunning Instagram-able holiday, you will find everything you need and more with our multigenerational guide to Charleston.
Baby Boomer
Named among the "Top 25 Best Hotels in the USA" by the readers of Condé Nast Traveler, the Wentworth Mansion is located in the heart of the historic district. Italian crystal chandeliers, hand-carved marble fireplaces, and Tiffany stained glass, accompanied by personalized service, sets the scene for this 21-room treasure.

Shop: The Shops at Belmond Charleston Place

From Godiva to Gucci to St. John, it is the ultimate shopping experience. The hotel's signature Belmond Boutique features unique gifts from its sister property, the renowned Venice Simplon-Orient-Express train, as well as one-of-a-kind items from local artisans.

Located within the original carriage house of the historic Wentworth Mansion, Circa 1886 evokes romance and old-world charm and boasts an unexpectedly modern take on classic Lowcountry cuisine.
Generation X
Kings Courtyard Inn charms visitors with its lush garden setting and warm Southern hospitality. Not only is the inn located within walking distance of Charleston's historic homes, gardens, and churches, but also is just one block away from the bustling Charleston City Market.

Fulton Lane Inn is just steps from an eclectic selection of many popular Charleston restaurants, plenty of gorgeous and historic waterfront homes, as well as the popular shopping districts. Whether you are longing for a day at the beach or a night in the city, Fulton Lane Inn offers the best of both worlds.

The sprawling City Market encompasses three open-air sheds and one enclosed Great Hall, which house more than 140 merchants, including 20 locally owned boutiques.

Slightly North of Broad, an eclectic Lowcountry bistro bringing together local ingredients, thoughtful culinary skill, expert presentation, contagious energy, & warm service.
Millennial
The John Rutledge House Inn is the only home of a signer of the United States Constitution that now serves as both a living national historic landmark as well as an inn! Built in 1763, the inn blends its original features with incredible amenities. Plus, it's adorned in beautiful blooms in the spring months.

Collective-stay featuring men's and women's brands around the country, as well as a dedicated area for local Charleston makers. Patrons can also sit outside on the beautiful patio with a latte or sip a glass of tasty frosé at the 20-foot coffee and wine bar.

Charleston's fancy food always has something new to try at one of six rotating kitchens, where emerging and renowned chefs experiment with culinary concepts.

Read Other Post Share